It took me a long time for the decision to start djing, but it is never too late! (Aug. 16th 2009)
My music should be called spiritual House, a mix of Techhouse, Deephouse, Nujazz & different kinds of electronic dance music...
Have fun & enjoy it!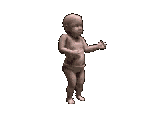 Booking is possible with a powerful
Sound system available for events up to 200 people!